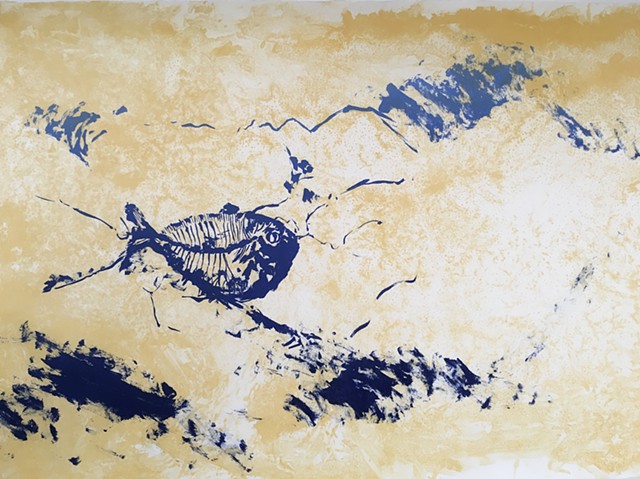 I express myself artistically by creating hand-pulled prints, paintings, drawings, and artists' books. I develop my images by studying and responding to the colors, shapes, and textures of organic forms, many of which I have collected over the years.
Land and sea, trees, water, fossils, birds' eggs, nests, shells, sticks, leaves, blossoms, webs, stones, insects, and bones inspire me to draw, paint, and print. Through studying their unique forms I develop designs and abstractions.
My images express personal feelings, beliefs, and relationships. I create atmosphere through the use of color and abstracted design. I paint and draw layered imagery in my prints, enhancing the interaction between opaque and transparent forms, sometimes simply, sometimes with complication, camouflage and metamorphosis.
Delia Ware Keefe
Painter, Printmaker, and Book Artist 2021
Two Dog Studio